In class, we are currently learning about:
R.E.: we have started our Advent topic of Hope by looking at the symbolism of the Advent wreath.
Topic: Victorians - villainous or victorious? We have been finding out about the Great Exhibition of 1851. So many new innovations came out of the Victorian period that we have decided to make our own catalogue for an imaginary STM Great Exhibition of Victorian innovation.
We visited Rockingham Castle to see the differences between life 'upstairs' and 'downstairs'.
Maths: we have completed our work on the four operations - addition, subtraction, multiplication and division.
We have now turned our attention to types of angles and how to measure angles with a protractor.
English: linking to our topic, we are sharing "Street Child" by Berlie Doherty in guided reading and using the text to practise our comprehension skills.
We have written detailed character descriptions and emotive language about a character we have been studying called Wing and also a diary entry from the perspective of a crow who attacked Wing.
We are now writing a piece of dialogue to accompany one of the scenes.
Science: we are learning about the Moon as part of our Earth and Space topic.
This week's homework sheets are below:
Topic web for the Autumn Term
Our P.E. days are Tuesdays and Wednesdays. Normal school P.E. kit is needed on both days.
Grammar and Punctuation links
We produced posters to help us remember what nouns, adjectives, verbs, adverbs, determiners and pronouns are. Some of us did make a few mistakes, but a great deal of effort went into the posters so all have been included below.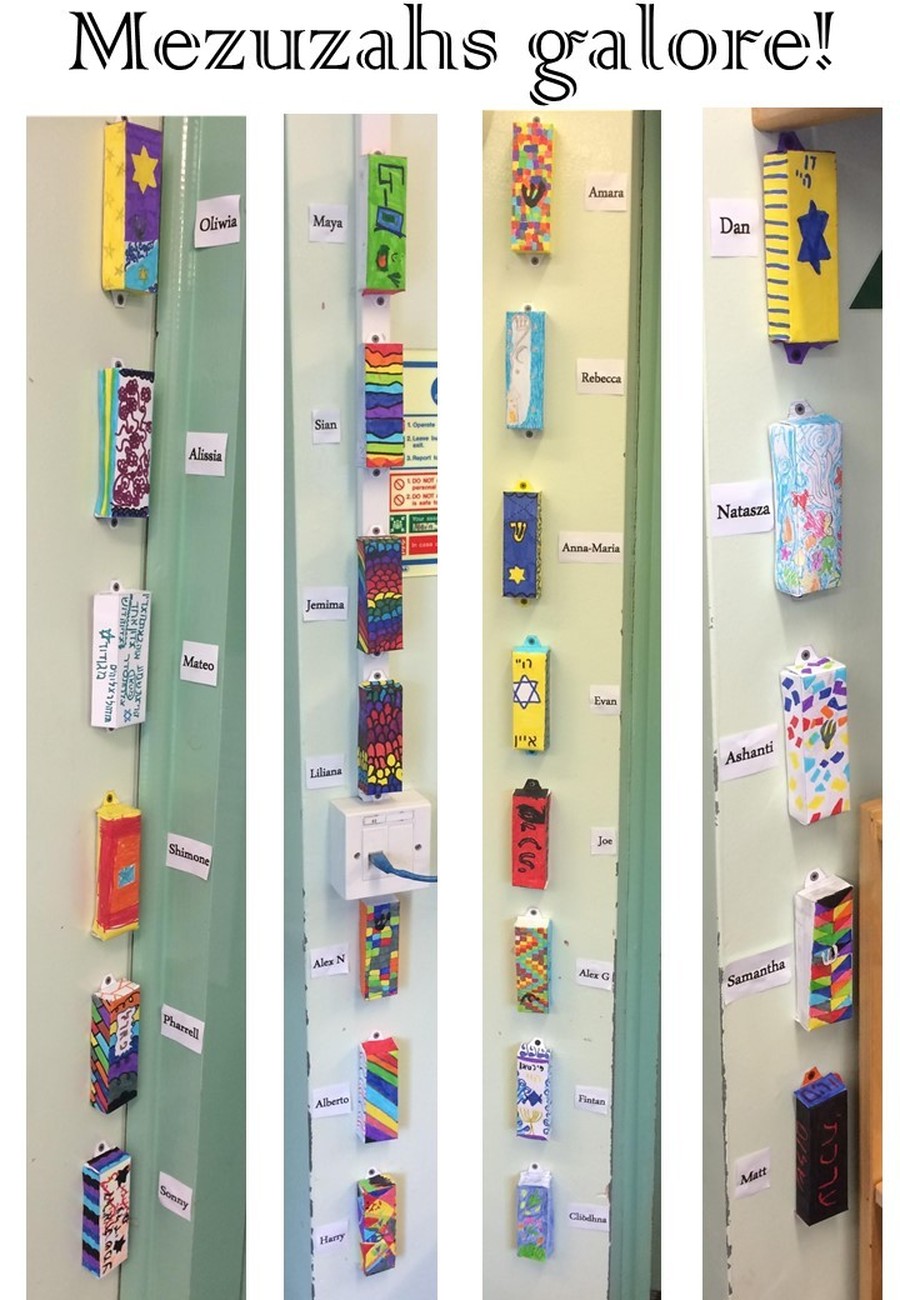 Members of the Jewish faith keep a copy of the Shema prayer in a Mezuzah in their homes. These are attached to doorposts and are touched as a sign of respect when they are passed.
Motion: This house believes that animals should be kept in zoos.
Welcome to scenes from our formal class debate! The motion was narrowly defeated by 14 votes to 9.