Governors
Details about our school governors' should you wish to contact them at any time.
The School's Governors form a dedicated team who support and oversee the development of the school. They meet very regularly, carrying out visits to the school and reporting to parents through an annual report and open meeting. They are also happy to discuss the school with parents, and elected Parent Governors are always available for consultation. Please contact by telephoning the school, emailing or writing a letter addressed to the governors via the school.
Mary Delahunty - Chair of Governors
Michael Cummins
Claire Lightfoot - Foundation Governor
Mrs Catherine Gribon - Foundation Governor
Malcolm Wilson
John Elliot - End of Term Nov 2019
Fr Michael Moore
Nancy Whitehead - End of Term Feb 2020
Martin Fitzwilliam - End of Term Oct 2019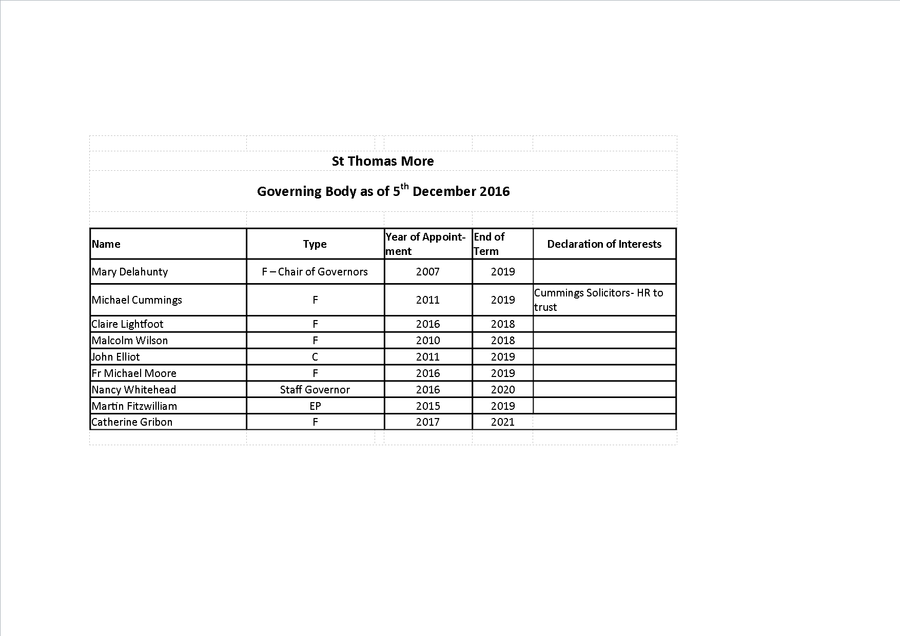 Governor attendance at meetings.