Welcome Year 5s
I hope you are all well and keeping safe. Unfortunately we didn't have our transition day together, but this page will give you an insight into what to expect in Year 5.
Summer activity: 'Express Yourself'
Create a poster for our display that tells us something about yourself. Make it bright and colourful :) Bring this in on the first day back in school. I cannot wait to see all your wonderful creations!
A quick look inside our classroom...
I hope this short clip releases some of your worries about moving into a new classroom.
When you arrive in September, the display boards will be filled with current topics and seating arrangements will look different. The classroom will also include your fantastic creations about yourself that you will bring in after Summer.
Coming back to school
You can print the document below, or write straight onto a page. Bring this in on the first day back in school so we can discuss about it in class.
Words, words words! How can we write without words?
Reading has the power to transform the way we write. It can expand our vocabulary, as well as expose us to techniques authors use to hook the interest of the reader.
100 Books to Read in Year 5 and 6
The list below includes recommended reads from different genres. A couple of the books have been hidden because we will be reading them as a class next year. Our challenge in Year 5 is to read as many books from the list as we can. Why not make a start over summer?
I have attached a Summer Reading Bingo. How many books can you read over the summer?
I would love to see and hear about your Summer Reading Bingo challenge. Take a photo of you engaging in books (paper/electronic/audibles) and bring it into school in September.
Below is a list of all the exciting writing techniques that we will learn and apply across English next year.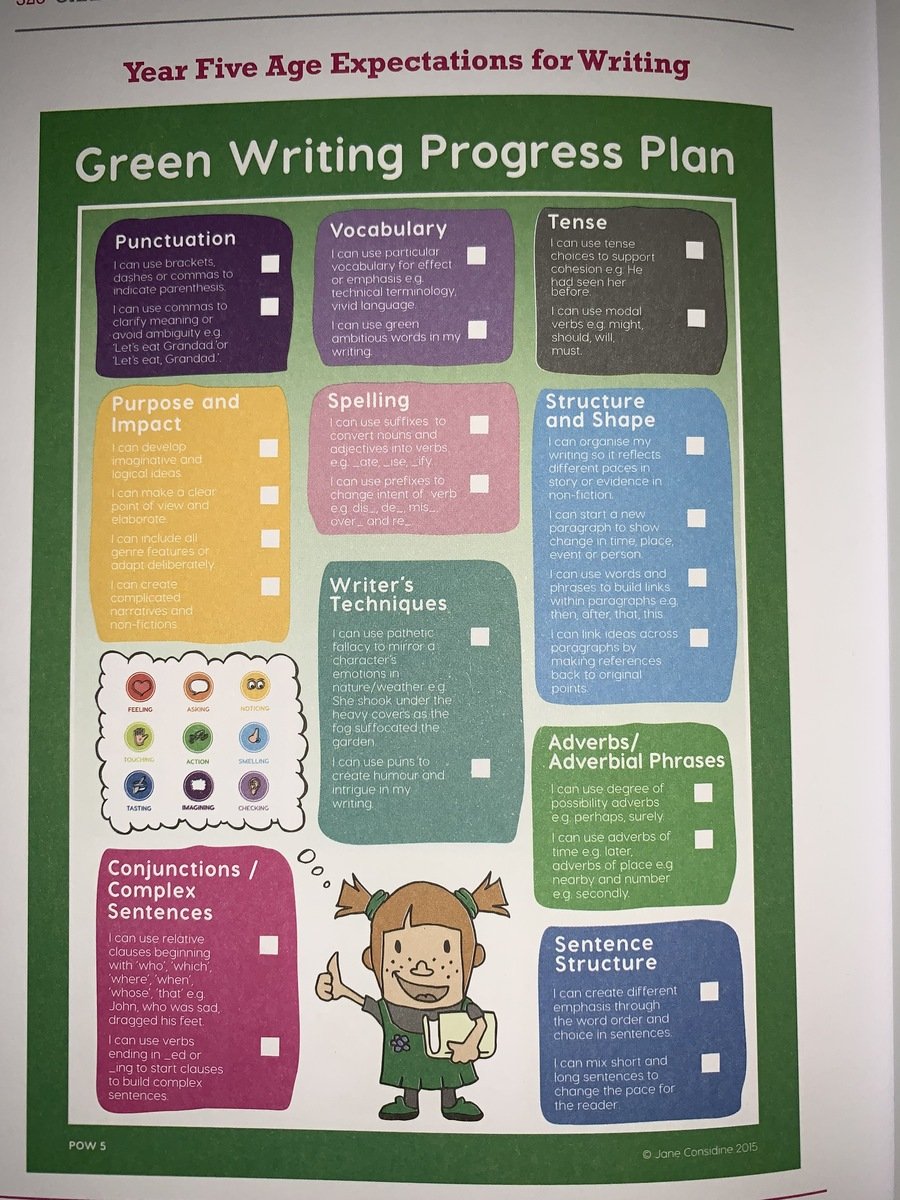 How many creative ways can you learn the Year 5 spelling words?
By the end of Year 5, you should know most of these words. Why not make a start over summer?
Could you make your own crossword puzzle? Play a memory game? Stick them around the house? Devise mnemonics?
We will be taking on the 'Action for Happiness' challenge each month. This will encourage us to make our mental health top priority! If you want to start this over the summer, I have attached the calendar below.
Timetable
Here is an example of what our timetable could look like in September for the first four weeks back while we review and revise our learning from previous years. However, this timetable could change as we start to understand more about what school will look like for us.
Have a lovely summer and I am looking forward to seeing you all in September.
Take care
Miss Pereira